The Right Paper for Printing and Binding
To begin with: in the order form for each binding option you can select various papers of different substances. If you click on the question mark on the right, you will be provided with specific information for each option.
Below we would like to give an advice on selecting the right paper, so that you can make the right choice for your printing and binding option. You will receive detailed information on substance, touch, environmental impact and much more ...
✓ Paper substance? (for bachelor theses we recommend 100g)
✓ Simplex or duplex? (for theses we recommend simplex printing)
✓ How to include selfprinted originals?
✓ Environmentally-friendly paper?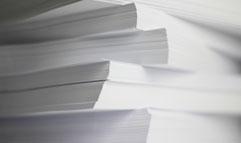 Which Paper Substance?
For theses we recommend using paper with a high substance of at least 100gsm. A higher substance has a nicer touch and texts and images will not shine through.
Paper with a lower substance is useful if a lot of pages need to be printed. This way the book will not be too heavy. Lighter paper of course also protects the environment.
By the way: all our papers are acid-free and age-resistant for lifelong storage in libraries or archives.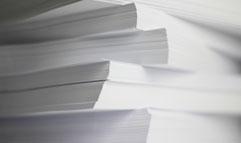 Simplex or Duplex Printing?
Many universities require simplex printing.
Duplex printing is often chosen for paperback books or works with a lot of pages. Often duplex printing can prevent the necessity of printing a second volume. Thus being cheaper and better for the environment.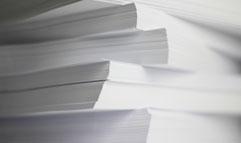 Can I Include Selfprinted Originals ?
Unfortunately, we do not accept any foreign papers for printing. At best, you scan the pages. We then print and bind your PDF file.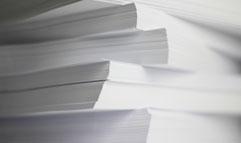 Which Paper is Environmentally-Friendly?
At sedruck we exclusively use FSC-certified paper for digital printing. This means that we only use paper from sustainable forestry.
Additionally we offer a 80gsm recycled paper. This paper is 100% recycled and certified by The Blue Angel (Der Blaue Engel).
We Help you With your Printing Project
Videoguide on how to order (German)
Should you have any questions regarding your order, please visit our guide & help or watch this short video in German.
You can also inform us of any own ideas you may have for your printing and binding project. Please use our contact form, we are happy to realise your ideas. Alternatively you can call us (for free within Germany) at: 0800 963 13 69*. This way we can provide personal assistance.